About Us
Peace-of-Mind Painting Experience™
History of Company
Founded in 1993, Varsity Painting has painted over 56,600 residential and commercial units. Our success is because of our people. With the lowest turnover in the industry, we focus our time on taking care of our customers, not constantly recruiting and training new staff.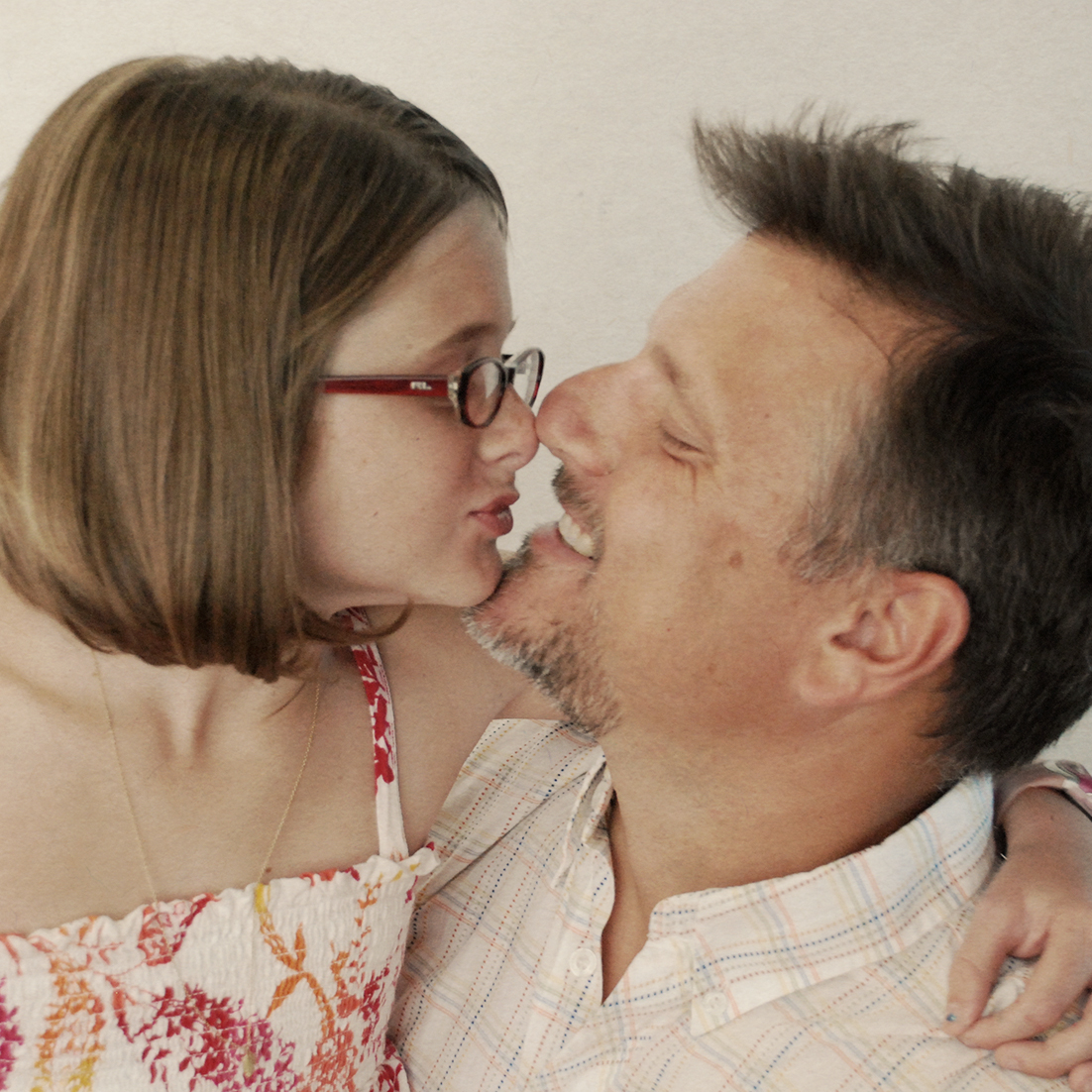 Roland Thoms
President
Family: Married since 1993 to my wife, Nicole. Father to Camille, Carter and Ashton.
Passions: hockey, pinball and vinyl.
Motto: Let's make it happen
Founded Varsity Painting in 1993
Brian Teal
Vice President
Family: Married to Vanessa and we have 2 sons, Samuel (4) and Leo (1)
Passions: Tennis, trail running, piano and jazz
Brian started with Varsity Painting in 2001. 19 years !!!!
Mandi Newton
VP of Marketing & Business Development
Family: Married since 2009 to my husband Matt, Mother to two boys, Tyler & Tanner.
Passions: Camping, dirt bike riding, boating, wake boarding, hiking, yoga, working out, volunteering and watching my boys play sports.
Motto: One person can make a difference!!
With the Varsity family since 2007.
Chad Bruckner
VP of Production
Family: Married 21 years to my wife Claudia. Father to Hannah (20), and Noah (18)
Passions: Being with my family, soccer, dirt biking and traveling.
Motto or quote: Why do it tomorrow, when you can do it today.
Working with Varsity for 13 years.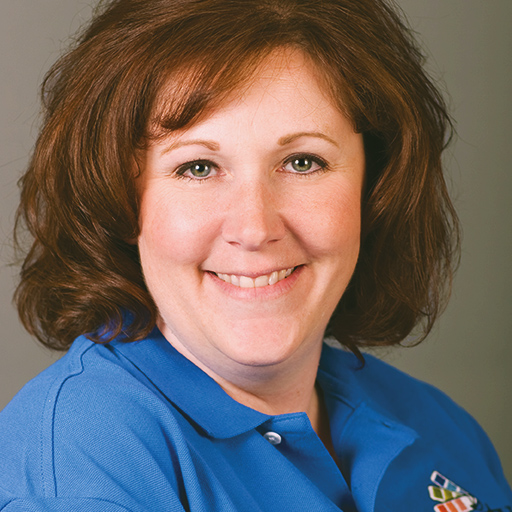 Julie Noftzger
Customer Service
Project Coordinator/Customer Service
Family: Married since 1997 to my Husband Robert, Mom to Jack, Katie, and Andy
Passions: Bocce, Walking and volunteering
Motto: There is always something to be thankful for!
With the Varsity family since 2002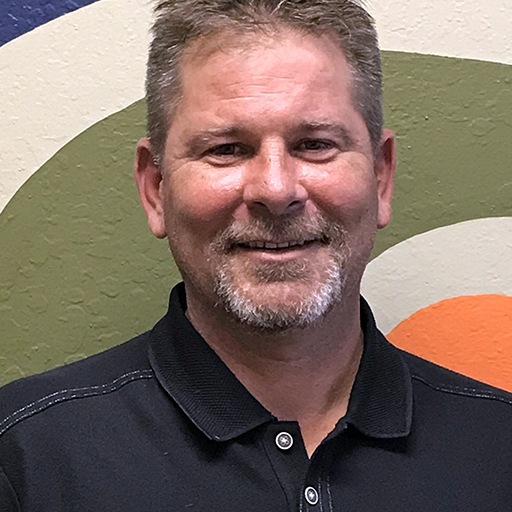 Sean Ward
Senior Estimator
Family: Married since 2002 to my wife Bina. Father of two boys Bradan and Dylan.
Passions: Enjoying the outdoors with fishing, surfing and camping. Travel that somehow includes surfing with my entire family. I also enjoy building stuff from furniture to electric carts and bicycles.
Motto: Nothing to it but to do it!
With the Varsity family since 2018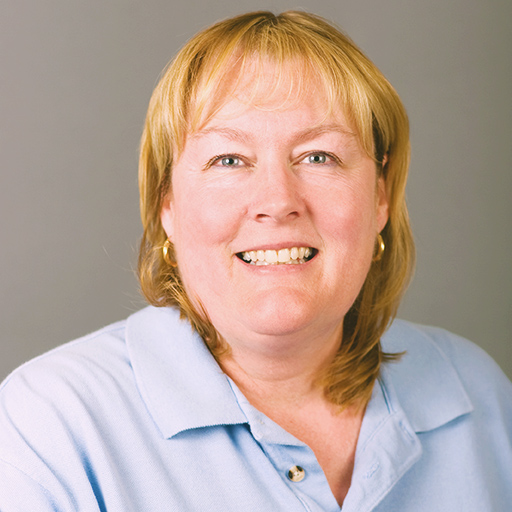 Tammy Chelemedos
Accounting
Family: Married since 1977 to my husband, Denny. Mother to 3 children. Lisa, Kerrie and Tommy . Grandmother to 11 precious grandchildren.
Passions: Spending time with my family and friends. They are my life.
Motto: God, family and friends
With the Varsity family since 2006
Ramon Solorio
Production Director
Married to Doris. Father of two princesses, Michelle and Kate
I enjoy walking and biking with my family. I have been playing the timbales since I was 12 years old and I like to teach coming up musicians.
Motto: Accidents hurt – Safety doesn't.
17 years in painting industry.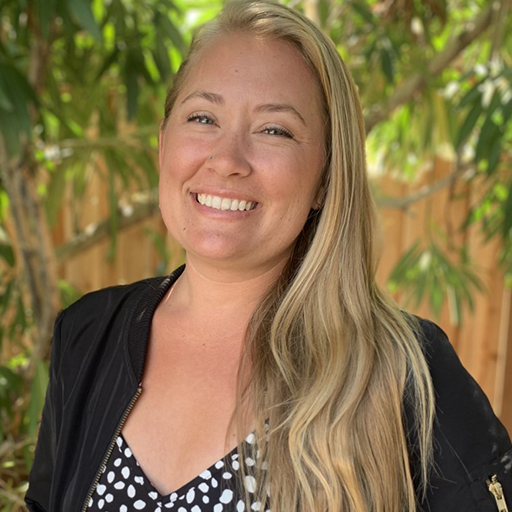 Morgan Foster
Office Assistant
Family: Married since 2006 to my best friend, Kyle. We have two beautiful boys Logan and Luke and a silly Rottweiler named Bentley.
Passion: I love being with my family camping, boating, dirt bike riding and simply watching my boys be boys
Motto: There's no better time than the present
With the Varsity family since 2019
Diana Le-Bearby
Director of Marketing & Business Development
Director of Marketing & Business Development
Family: Married since 2004 to Dustin Bearby, Mother to two, Shayna and Tanner.
Passions: Family, friends, travels (local as well as international), success, Shayna and Tanner
Motto: Developing strong relationships and maintaining them is the foundation of everything I do, both professionally and personally.
Joined the Varsity family since 2021.
Carter Thoms
Residential Sales
Attended University of Nevada in Reno. Carter's focus is residential sales for the company.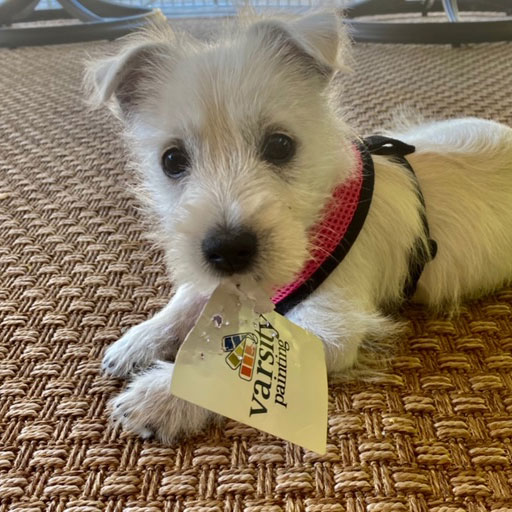 Bella
Vice President of Precious
Please welcome Bella to the Varsity Family!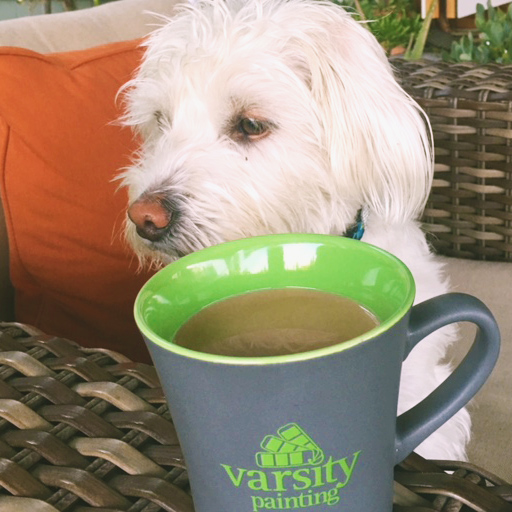 Bowie
Director of Cute
"Bowie" doesn't factor too much into the day-to-day life at Varsity Painting. But he does appreciate a fine cup of coffee served in a sweet looking mug.
Our Painters
Our painters are all W-2 employees who have worked for Varsity Painting for several years. We care about our team and provide health care and retirement benefits to them. This is uncommon in our industry. This translates directly into employees who care about their profession, their customers and their workmanship. Your "crew chief" is English speaking and is the on-site contact should you have any questions. He is a craftsman painter with years of experience working with Varsity Painting. He is responsible for executing the quality standards and professionalism that is our hallmark.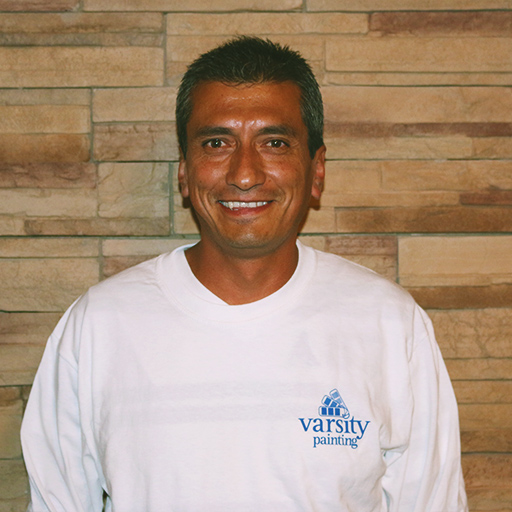 Beto
Crew Chief
Wife Noemi and daughters Erika, Leslie and Jessica. 14 years with Varsity
Bucio
Crew Chief
Wife Joana and sons Daniel and Sergio. Baby daughter Dalilah. 12 years with Varsity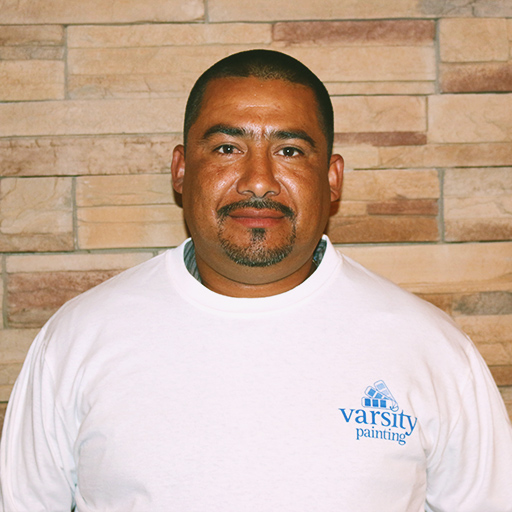 Miguel
Crew Chief
Wife Ana, son Miguel Jr, Emiliana and Gael. 19 years with Varsity
Rafael
Crew Chief
Wife Maria, and son Rafael Jr. 9 years with Varsity
Rafael
Crew Chief
Wife Ana. Son Angel. 17 years with Varsity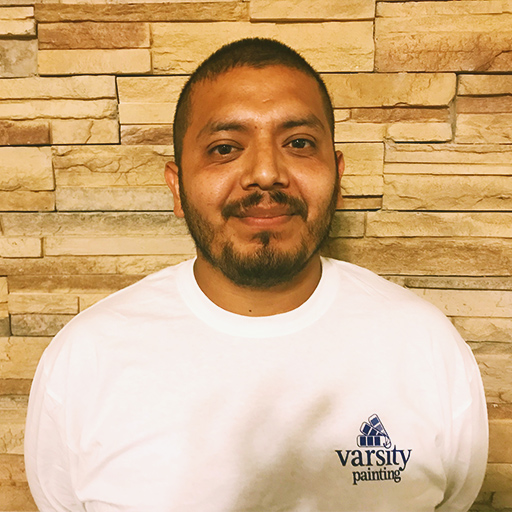 Cristian
Crew Chief
Wife Janet. Children Brenda, Cristian, Stephanie, Annabelle and Le. 6 years with Varsity
Emilio
Crew Chief
Wife Susana. Sons Emilio Jr and Adolfo. Daughter Abigail. 14 years with Varsity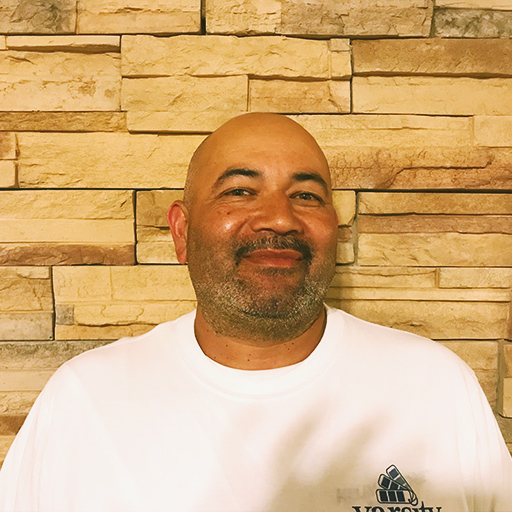 Efrain
Crew Chief
Wife Sofia. Children Manuel, Axel, Dulce and Christian 14 years with Varsity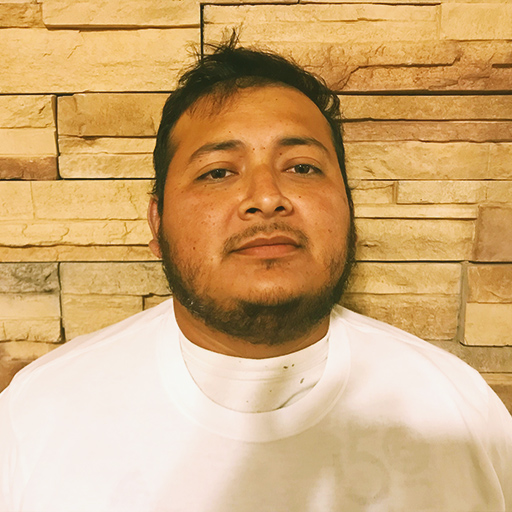 Manuel
Crew Chief
Wife Mirian. Daughter Leah. 6 years with Varsity
We have raised over $625,000 over the last 10 years for the Children's Tumor Foundation, Neurofibromatosis Research and Children's Hospital Oakland. These are causes that are very dear to us.
EVENT: SATURDAY, OCTOBER 20TH
On Saturday, October 20th, we will be having our 14th annual Halloween Bash. The first Bash was a celebration of life held after the successful brain surgery of Camille Thoms, daughter of owner Roland Thoms. Camille was diagnosed with Neurofibromatosis 2 at that time, a condition that causes benign tumors to grow on the nerve endings throughout her body. The condition is considered an orphan disease and is seriously underfunded. The Varsity team of friends, employees and customers have worked together over the years to raise over $650,000 for much needed research into suppressing tumor growth. Results are finally beginning to show. Recent clinical trials have identified 2 drug compounds that are slowing or stopping tumor growth.
In addition, each year, we lend time to the Housing Industry Foundation, Shelter Inc., Stand- for Families Free of Violence, Wardrobe for Opportunity, Project Night Night, Family Giving Tree, Ronald McDonald House, Habitat for Humanity, American Red Cross, Blood Centers of the Pacific, Blue Star Moms, and Disaster Relief!